I need help.

This time of year, it is a fact of life that your skin will be dry. I have most of it under control. I use a fabulous face lotion and I have an array of luxurious body lotions that I use depending on what my perfume plans are for the day. In general I have nice, soft skin.

With one minor exception.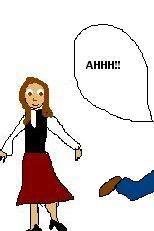 My hands.

Despite constant moisturizing from my arsenal of hand lotions at work AND at home (which includes treatments from Vaseline Intensive Care, Avojuice (OPI), Clinque, Bath and Body Works and Aveeno), my hands are dessert wastelands and instead of fabulous rings I have tumbleweeds.

So please, help me and those who must shake my hand and tell me your favorite, heavy duty but not greasy, pleasant smelling hand lotion.

You will have my eternal gratitude (along with that of my newly made acquaintances).