In case you have any doubt that I am anything but a big nerd, allow me to tell you about my lunchtime musings.

So I walked into the grocery store to pick up a few things for dinner, and I'm meandering among the produce department and as I come upon the lettuce display, the first few lines of T.S. Eliot's "The Love Song of J. Alfred Prufrock" instantly pops into my head.

Why, you may ask?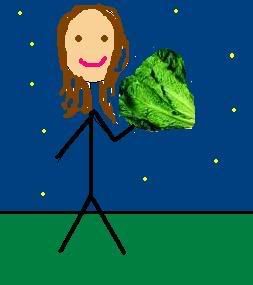 Lettuce go then, you and I
When the evening is spread out against the sky

Ha! What can I say? Produce can sometimes a trigger spontaneous reciting of poetry.

Evidently you can take the girl out of the English Major but you can't take the English Major out of the girl.