Sunday, I awoke in the late morning and was filled with energy.
The day held boundless possibilities. What should I do?
And then I remembered the weather forecast and I looked outside.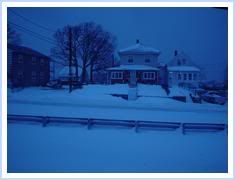 Hmmm. Not very condusive to Doing Things but very condusive to Staying In and Getting Bored.
What would I do to keep busy?
Well,
I could make a new taper candle holder out of a vase, unused fishtank gravel, some translucent ribbon and some hot glue
And then I could watch
Raising Helen
on TV (which incidentally I loved)
And then maybe in the afternoon I can finally (on my third try) make
the perfect crabcake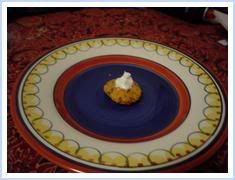 Who knew the secret was mixing sour cream in with the batter?
And then maybe I could make myself a cocktail to go along with my culinary adventures
(vodka + triple sec + orange juice = a delightful screwdriver!)
And then I could put dinner on the stove
So that I can get down to what REALLY keeps me entertained these days.
I have to say, CI has really grown on me. I will never be completely comfortable with Goren's oddness, but I can accept it and move on and appreciate the show for what it is: further proof of Dick Wolf's genius.
So yeah, that would be my Sunday.
Not terribly exciting, but I always find some way to keep myself entertained.
And I swear it's not neccesity that is the mother of invention: it's boredom.