i am having such a goldilocks week when it comes to clothes shopping.

earlier this week i was at Macy's trying on fun springy skirts...




and nothing seemed to fit right. mostly the skirts i am used to fitting into were a teeny bit too big which is fine since i have somehow lost a pant size in the past month or so. but i couldn't make the next size down work right. it fit, but was not as flouncy as the bigger size. but the flouncier bigger size neccesitated a belt which is a no go with a fun springy skirt.

so then yesterday i went over to TJ Maxx as was again trying on skirts and this time everything i tried was a teeny bit too small. just enough to pinch. and when one must ask themselves "could i deal with this discomfort all day at work?" it is time to put the clothing item down and step away

(with shoes it is perfectly acceptable to be uncomfortable, but not as much with clothes. particularly bottoms)

so i was getting kind of hysterical. i need skirts. i have gone down about a size and in one store everything is too big and in the next store everything is too small. what is a skirt-less girl to do?

and then it hit me.

this week is that special week for me, and as far as i am concerned, i may as well pack it in and head to Muu-Muus-R-Us because i will not be slipping into anything cute until this time next week.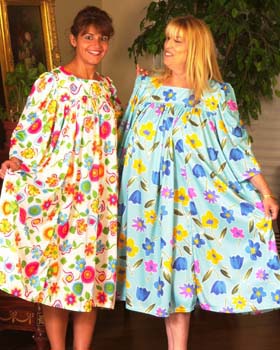 damn you, womanhood.