Here at The Pink Shoe Diaries, I enjoy not only writing about shoes, assholes and low calorie recipes. I also enjoy expanding our collective blog minds. So today I lead you down the hallowed halls of history, on a quest for distinctive figures with important roles to play.
My cousin
and I had a movie night over the weekend (and watched
Elizabeth: The Golden Age
which was amazing by the way) and she had a rather remarkable idea. A book about
Hotties Through the Ages
. You know, super attractive men or women throughout history. Granted this is a tough task to undertake being that for much of history detailed photography did not exist but let's not dwell on the details. Then again this is not really fair to less hot individuals who still may be one of your favorite historical figures so let's amend the title.
Hotties or Notties Through The Ages.
Ok now that all non Nerds have clicked off this page let's get down to brass tax.
Sir Walter Raleigh
I say this not only because Clive Owen playing him in Elizabeth 2 was such a sight to behold that Anna and I basically had to press pause to catch our breath;
holy hell

But also because I google imaged him as a historical figure and I have to say...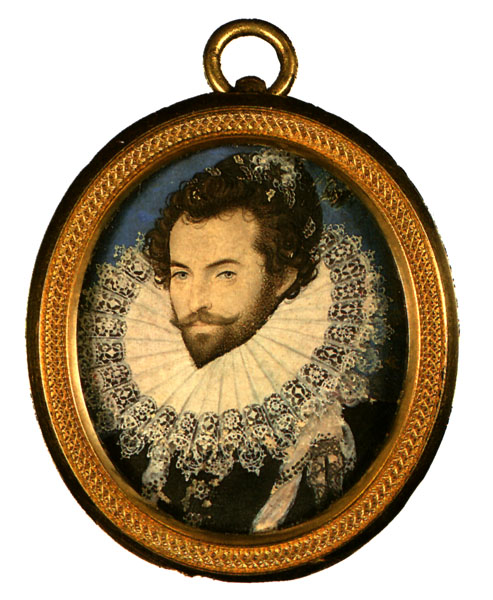 Defintely still a hottie! And the whole exploer/historian/courtier/poet/knocking up one of the Queen's Ladies thing kind of does it for me too.
And now for a nottie:
Grirgori Rasputin
Now, Anna might take exception to this since she named her cat after him (side note: her cat is precious) but as much as I love Russian history (esp. the Romanovs) the fact remains this so called mystic probably would need a rather large dose of "mysticism" (known today by it's steet name "Rohyphnol") to ever get in with the ladies.
Moving on....
Marie Antoinette
I think it's a well established fact that she is a hottie. Never mind the fact that she had impeccable taste in clothes and shoes. And palaces. Sorry about the revolution though. I know you meant well.
Okay back to the notties.
Copernicus
Thanks for figuring out that the Earth moves around the Sun and not vice versa. Even so. Don't call us, we'll call you.
And now to change it up
A Hottie/Nottie. Oh yeah. Mixing it up.
Henry VIII
The most famous King of England. He who can't have a son so he kills/divorces a bunch of wives. You know you love him. Although technically, aside from the whole "I basically rule the world/I will have you killed if you don't give me the time of day" thing...
I don't really get it.
And yet when he is portrayed on Showtime it suddenly all makes sense
And even though I know Jonathan Rhys Meyers and Henry Tudor have nothing to do with each other other than the former playing the latter on the Showtime epic "
The Tudors
". They are now inextricably linked in my mind. And Catherine? Anne? Jane? Anne? Kathryn? Katherine?
I get it now.
Feel free to get in on this.
Historical Hotties or Notties
is a game that everyone can enjoy, not just shallow nerds like me.