My Pre-Birthday Celebration
Hair and Makeup? Check!
Fabulous pink shoes? Check!
New Pink Bracelet? Check!
New Fabulous
Wallet
(thanks adam!)? Check!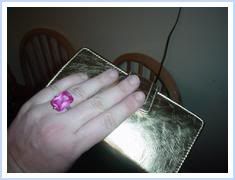 And then we were off to
Margaritas
in Manchester, NH to meet up with PJ and Nicky to calmly (drunkenly) await the midnight hour, which would bring with it my old age.
Adam and PJ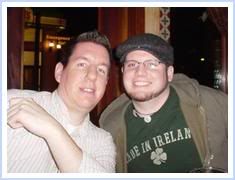 Me and Nicky
Adam and his womanly margarita
My more hardcore choice of cocktail. They serve a chaser with their tequila shots called "Sangrita" that is uhhhmazing. It completely erases all of that burning tequila nastiness that you might usually use a lime slice to combat. SO yummy.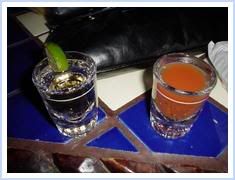 Especially when followed by bowls of wine
And as the crowd died down around 12:30, we basically took over the juke box and played whatever we wanted whenever we wanted.
Adam rocking out/doing the Carlton to Tom Jones' "It's Not Unusual"
All in all it was a fabulous night to spend my birthday-eve. Thanks to Nicky and PJ for coming out and for my awesome gift (Godiva Chocolates + Adult Mad Libs = the perfect gift am I right?)I turned 26 at midnight (well, technically at 1:36AM) and so far it is a grand old age.
Bring on the Massachusetts birthday festivities tonight!!